Contact Us on Facebook
Our online store will be closed temporarily. We apologize for any inconvenience this may cause.
IN PURSUIT OF SCIENTIFIC TRUTH: IDEAS MATTER 
A MEMOIR by Academician Tan Sri Emeritus Professor Datuk Dr Augustine Ong Soon Hock
PRODUCT DETAILS:
Academician Tan Sri Emeritus Professor Datuk Dr Augustine Ong Soon Hock is known to many as the "Father of Malaysian Palm Oil". In 2012, he has presented with the Merdeka Award in recognition of his outstanding contribution to the research and development of the chemistry and technology of palm oil and for advocating and promoting Malaysian palm oil industry to the world. Tan Sri Ong began his career as a lecturer with University of Malaya 1959, and throughout his distinguished academic career has amassed awards and titles from various institutions including Fulbright-Hays Fellow at the Massachusetts Institute of Technology (MIT, USA), Fellow of the Third World Academy of Sciences, Senior Fellow of the Academy of Sciences Malaysia and Fellow of King's College, London. In the memoir, Tan Sri Ong reflects on the choices that led him towards being recognised both nationally and international in the field of lipid chemistry. From his early years growing up in Malacca to the integral role that he played in the "War of Oils", this is a story of a man who believes in the power of ideas and innovation. Tan Sri Ong continues to be actively involved in non-governmental organisations. He is the President of the Malaysia Invention and Design Society (MINDS) and Malaysian Oil Scientists' and Technologists' Association (MOSTA).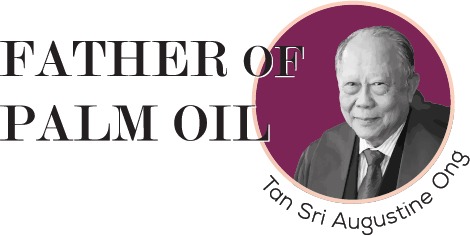 PUBLISHER:
Malaysian Invention and Design Society (MINDS)
ISBN:
978 967 11063 27
Format: 
Paperback
Weight
450g